(Last Updated On: March 12, 2022)
Having the proper knife is essential if you are into cooking. And for cutting a lot of things before cooking properly, you need to know what knife is better for you. Wusthof Performer is kind of the latest knife from Wusthof. You can have it if you like the features. And for that, you need to know the facilities first. To know more about it, check the Wusthof Performer Review and then decide if you want it or not.
Wusthof Performer Chef Knife Review In Detail
When it comes to buying a knife, there are certain things that you must be careful of. You know that there are different kinds of knives in the market. But you have to choose the best one above all.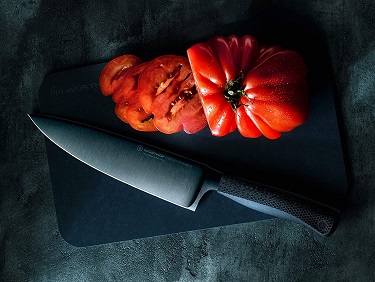 Wusthof Performer is one of the best professional knives of all. But what makes it one of the best? To know the reason behind it, we make a list of the things that you need to know when you are going to buy this one.
Let's check what the things are and why it is considered as the best one of all.
The sharpness of Wusthof Performer
When you are dealing with a knife, you have to be careful of some things. The most important thing that a knife should have is the proper sharpness.
That's why you need to check whether it is sharp enough to cut all the food or not. And talking about this knife, you must know it is sharp enough that you can use it to cut several things easily.
There are several types of knives out there. But with this one, you can have a proper cutting experience. If you want a knife that cuts quickly, then this one is perfect for you.
Durability
Not to mention, it has great durability that you can ever get. Some knives have great sharpness, but they don't last for a long time.
But this knife lasts for a long time and the sharpness of it too. Before buying this knife, you have to check whether this facility is available in it or not.
There is a DLC that refers to a Diamond-like-Carbon surface that creates a hardness of an extreme Rockwell of 104 degrees. Also, the Hexagon power grip offers you a non-slippy facility. For that reason, it is easy to use and lasts longer.
Control and Balancing according to our Wusthof performer review
If you want complete balance and control on your knife while cutting, then you need this knife. The offset honeycomb structure with a Hexagon Power grip gives you the proper control.
That's why you can have extreme control and balance on it. Also, the handles of it are pretty good. It is easy to have that control when the handle of a knife is good enough to give you that.
Having this facility is important because there is a forged bolster, and the extension of the blade is included. All these things ensure the good balance and control that you can have when you are using it for cutting.
Material
This is an innovative knife that has a unique design along with pure dynamism. The blade is made of high-quality stainless steel. That's why it becomes heat, scratches, and acid resistant.
Moreover, the Hexagon power grip is constructed with offset anti-slip honeycomb facilities that provide you the extreme control that you need in an ideal knife.
Besides, the diamond coating enhances the hardness of Rockwell. And that makes the blade much nicer than the other ones.
It is innovative and ideal for culinary with good functionality. Overall, it is well made with a lot of good functions included in it.
Safety
The basic but most important thing is safety. When you are planning to buy a knife, it must have good functions. Not just that, it has to ensure complete safety.
And with this knife, you can have all of it. As you already know, it has a super control and good balance when you are cutting something with it.
No matter what a knife has to give you proper safety. Otherwise, you shouldn't buy that one. And you will be glad to know that this knife has that facility that you always wanted. And that makes it an ideal knife ever.
Major Features
Weight:
Length: 36.5 cm
Width: 8 cm
Height: 2.5 cm
Construction Place: Germany
Blade Material: Chrome-molybdenum-vanadium steel
Design Type: Forged
Power Grip: Hexagon
Rockwell: 104 degrees
Pros
Sharp enough
Has an anti sharp facility
Gives you high performance
Scratch, heat, and acid resistance
Cons
Frequently Asked Questions (F.A.Q.)
1. Can you use a chef's knife for carving?
You cannot use a chef's knife for carving. The reason is, chefs knives are used for cutting meat, fish, and chicken. On the other side, there are some carving knives to do the carving. You can also use it for slicing and dicing too.
2. What is the difference between a chef's knife and a cook's knife?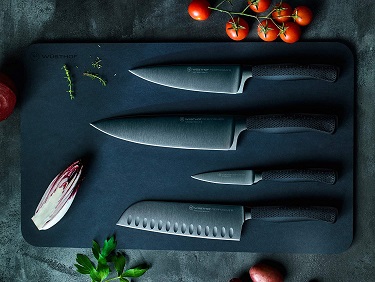 When you are in the cooking profession, you know a chef's knife is known as a cook's knife. It is used for food preparation. Besides, this is used to cut large pieces of meat and slice them.
3. Why is a blunt knife more dangerous than a sharp knife?
A blunt knife is more dangerous than a sharp knife. It is because when a knife is not sharp enough, you cannot cut things easily. That's why you cannot even get the proper balance.
But if you are using a sharp knife, you have the better service of cutting. You can have the best control while doing it. And that avoids any kind of dangerous activity.
Having extra knives is a luxury. But if you don't want to have extra knives, and you just want to have those knives that are essential, then there are three types of it. A chef's knife, a serrated knife, and a paring knife is enough for it.
Wrap Up
We have shared the details that you need to know if the Wusthof Performer knife is suitable for you or not. To know more about it, check the full description of the Wusthof Performer Review and then decide.
Several types of knives are available in the market. But you need that one that suits your job. Also, check if it is safe or not. And if you find all the things proper, then get this one.
Share your experience if you have this knife!