(Last Updated On: September 8, 2022)
Making your own knife can be a lifetime achievement. Knives are not that much easy to make. Still, you can make the knife of your choice by joining a course. But for that, you need to learn the ways and methods from a reliable knife-making course. Among many, we are going to talk about the top 5 knife-making course reviews so you can get the confidence to make a knife of your own. 
Knife-making courses are not very long. It does not take a month or even a week. Within 2 or three days, you can learn the methods, though not entirely. These are designed with a moderate experience with which you can at least pursue your knife-making desire and get the best result out of it. Create your own customized knife by adopting any of the following top courses. 
1. Herbst Knife-Making Academy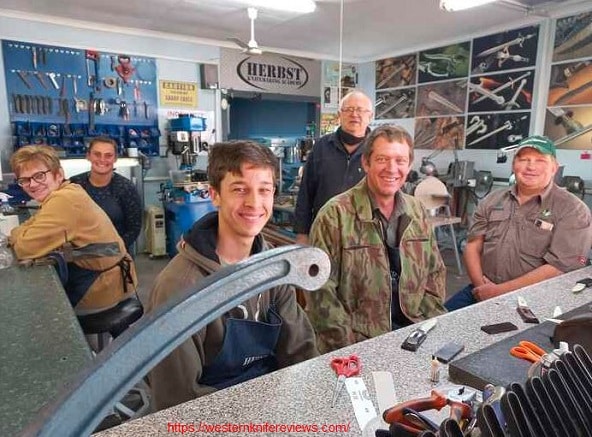 This knife-making academy approaches totally differently to the learners who are keen to learn how to make a knife. From materials to teaching methods, everything about this academy is top-notch. With the richest materials, you will get to build your knife.
 Besides, you will have a total of 3 options to choose from in what way you want to construct your knife. These options are reliable and give you the first-hand experience of making a true knife. As a leading manufacturer, this academy knows how to provide the maximum materials both to professionals and amateurs. 
Pros
Helps you to build a solid knife with rich materials and components

Comes with advanced manufacturing technology for a better experience 

Provides you with supplies to have a nice knife-making journey '

Provides 3 alternative courses for your convenience in the learning process 
2. Alderleaf Wilderness College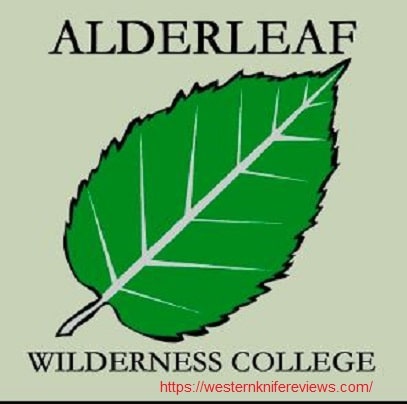 This Alderleaf Wilderness College is located in the Westland and mainly focuses on a two-day workshop. From this workshop, you can learn how to forge your own chef's knife. They come with immense opportunity and let you decide what materials and design you want in your knife. 
Besides, with selective coworkers, you will easily get through the workshop enlightening your own self. From hammering your steel to giving it a curvy shape by grinding, sharpening, and heat-treating, everything is included in this two-day session of the workshop. 
Pros 
You can get the delight of forging your own knife for your kitchen 

Gives you authentic knowledge from the top to bottom of making a knife 

Let you pick up your own desired design and help you to build it thoroughly 

From rough grinding to giving a sharp finishing to the knife, everything is part of the workshop
3. Dave Budd Handmade Tools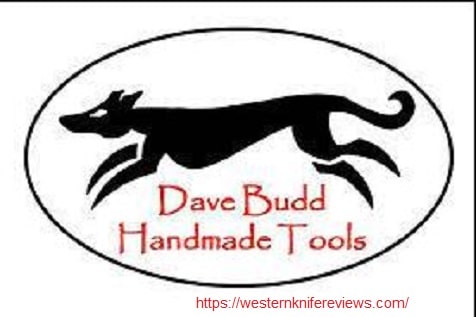 You will see Dave Budd's Handmade Tools is an institution famous for making handmade tools initially. But the founder of this institution runs courses for making knives apart from making other tools too. As this organization solely focuses on handmade tools, you cannot expect much of the use of technology here. 
However, you will have a great experience in making the knives following the methods of traditional and modern techniques at the same time. Besides, the environment of this institute is environment-friendly as most of the materials are made with renewable energy. However, the owner is very much patient to fulfill the course with you no matter how much a noob you are. 
Pros 
Make you learn about both the modern and traditional methods of making a knife 

Provides maximum assistance to the learner and clears his vague knowledge about making a knife

Get a direct learning opportunity and a long time course privilege for a better experience 

You can also learn greenwood, leatherwork, and woodwork besides learning how to build a knife 
4. Minnick Knives 
Minnick knives come with great classes to make professionals in making knives. They come with the most organized teaching method so that you can get the maximum advantage in the learning process of making a knife. To knife enthusiasts, this organization is a great way to start their dream of making their own knives. 
From grinding the material to polishing the stainless steel, everything is taught by hand and with firsthand experience. You can literally feel the exact reflection of your choice through the design of the knife. This serious institution provides day-long courses and compels you to master the art of making a knife with great finishing no matter how much time it takes. 
Pros 
Give a firm knowledge about the basics of making a proper chef's knife 

Provides demonstration in the class so the knife enthusiasts can skill the process more perfectly 

The course includes grim tips of blacksmith too which will help in progressing making a knife

Within a four-day course you will have your own forged and designed knife so far
5. Bladesmithing 
Bladesmithing is a source from which you can learn a lot of things regarding blades. From learning the process of making knives to building a sword, you can adopt a lot of courses to your advantage. Besides the chance of having diversity in several courses, you can choose the medium of learning those on your own. 
They provide both online and offline teaching methods for the convenience of the learner. Also, they have their own unique way to teach knife enthusiasts in person. For a group, they allow not more than 6 people. Because the coronavirus has taken many places in its confinement, those who look for an online-based platform can easily talk to this source and learn to make perfect knives. 
Pros 
They provide almost all types of courses to teach how to make tools that include a blade as a primal part

The best part is you can get the privilege of learning through an online platform 

You can get gift vouchers and free courses at different times of the year to improve yourself incredibly

Teaches you in the most unique way and you can get an appointment in person to know the process of making a knife and giving a nice finishing too  
Final Words 
If you are a true enthusiast, you know how great it feels to have your own forged knife. You can bring this satisfaction easily by joining a good or well-renowned course. There are a lot of chances worldwide to make your dream come true and by joining these workshops and sessions on making knives you can improve your true self very well. 
Besides, you get to learn more about the parts and quality of materials of an authentic knife. This will also make your path smooth to selecting the best knife by observing the construction of it in a market.