Chisels are the main object for any woodworking. There are many passionate crafters who want to enrich their collection and desire to add the best chisels to their toolbox. Hence, they get confused between Japanese chisels vs Western. 
Both Japanese and Western chisels boast their excellent and distinct features. Yet they differ from each other. Even though both are named chisels, their styles are different.  
Japanese chisels are true warriors when you want delicate woodwork. These chisels are not contemporary yet their traditional features serve the purpose very well.
On the other hand, western chisels come with more comprehensive ranges. To enlighten yourself more, let's know in detail.
Japanese Vs Western Chisels – In Detail Comparison 
Japanese Chisels 
Japanese chisels are true examples of quality. Their technique of manufacturing these tools is on a different level. All the treatments feel right when they apply to hand over the best quality chisel possible to their customer.
This quality has not been achieved in only one day. It has a history of centuries. Years of skilled craftsmanship, materials, and perseverance are carved in the Japanese chisels. 
Blade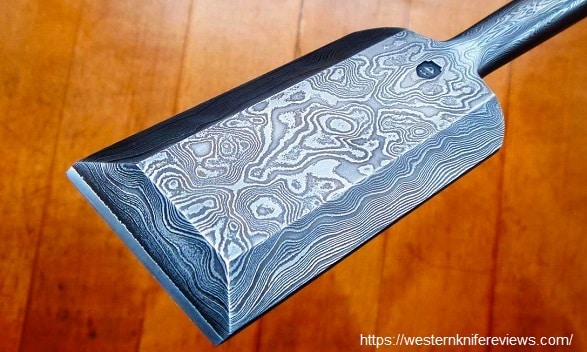 400;">Japanese Chisels come with blades of the best materials. The blades are made of high-quality blue or white steel. The steel is hardened to some other levels to make the chisels strong, durable, and heavy-duty. Western chisels surely cannot beat the hardness level.
Again, the craftsmen mix the hard steel with soft steel. This method is great for making the chisel tolerant to mallet and hammer. The produced steel can hold and endure the impact while hitting them.
Moreover, the Japanese chisels have blades that are quite different in shape compared to any other type of chisels available. They are way shorter and have more like a square shape. This design is considered great to work with a mallet. 
Handle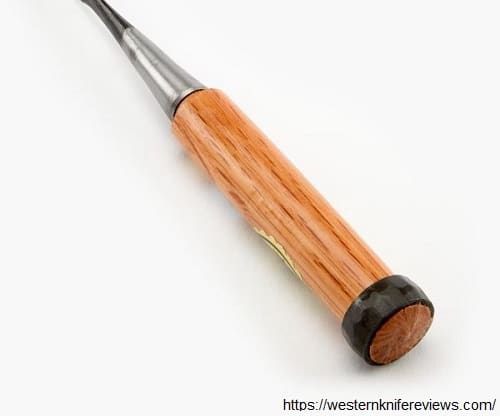 To talk about the handles, along with the blades, handles are made following the tang method. This is an oriental method to attach the blade to the handle. The blade is featured with a spike-like structure that is encased inside its handle properly. 
It provides a secure and long-lasting attachment. Hence, the handles of the chisels also offer a great grip to the users. Most of the handles are made of premium quality wood that also looks nice. 
Sharpness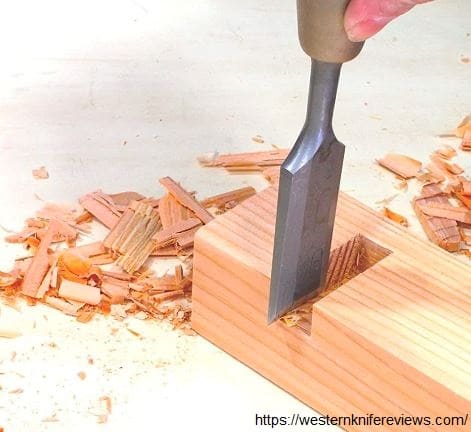 The steel in the Japanese chisel blades has a higher amount of carbon content. Hence, it makes the blade not only harder but also way sharper. 
The blade edge has twin-layered steel to bring supreme edge retention. Therefore, the users can have a smooth cutting and chiseling experience while using these Japanese chisels. Moreover, they do not require frequent sharpening as the sharpness already lasts longer beyond your imagination.
Construction and Efficiency
As we already mentioned, each of the Japanese chisels is the result of superior craftsmanship and perseverance. The blade and handles are made following several traditional treatments to ensure top-notch quality. 
Furthermore, with a way narrow kerf, Japanese chisels are exceptional and unique. They are also finely laminated. 
That is why surely, Japanese chisels offer superior efficiency as well. The use of high-grade steel brings the best performance while using it. And that is exactly why these chisels also cost more. 
Western Chisel
Western chisels on the other hand are true lightweight tools in your hand. Obtaining all the advanced technology these chisels are made. Even though western chisels are way different according to materials and construction methods than Japanese chisels, they have demand.
Due to their reasonable price range, western chisels are being chosen over Japanese chisels. 
Blade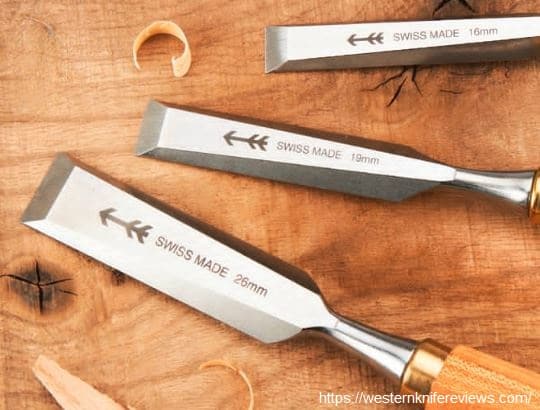 Western chisels come with regular blades and designs. There is nothing much to boast about or show off. Most of the chisels are made of a single metal blade. Thus, some western chisels cannot ensure material quality. 
Again, unlike Japanese chisels, western ones have a bit longer blade. Chisels with longer blades are easy to use but not that great for detailed work.
Handle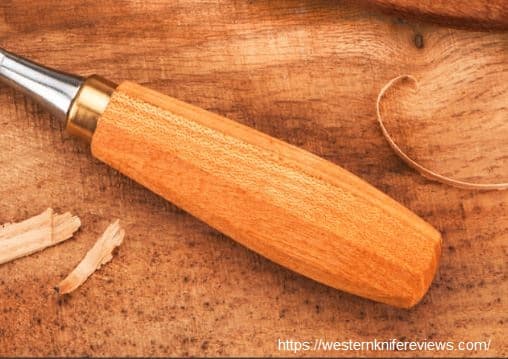 Western chisel handles are not made following the Tang method. The handles are just embedded with the help of a conical base to the blade. This connection does not serve longer. Rather there are chances the blade comes out of the handle in no time.
Sharpness
Since the western chisels do not ensure a quality blade, the material also does not have high carbon matter. That is why compared to Japanese chisels, West chisels are not that sharp. Yet, for applying advanced technology, these chisels are worth using. They are quite sharp.
Construction and Efficiency 
Western chisels are just a mixture of contemporary technology and affordable materials. Producing these chisels does not carry a specific significance. Yet, they are made for go-to solutions. Thus, their construction does not have a remarkable history of years. 
However, they can serve to be arguably affordable. And that is why western chisels have an undeniable demand in the market. 
Finally, Which One to Choose – Japanese or Western Chisel?
We have tried to mention every detail possible about both the Japanese chisel and Western chisel. Still, to make it clearer, let's point out something. 
If you are an enthusiast who wants to keep the best quality tool with historic value in their toolkit, then definitely it should be the Japanese Chisels.
Again, if you are looking for something with extreme durability and topnotch quality and also, willing to pay a good amount, go for Japanese chisels. 

But if you are running low on budget, yet want to get a comparatively better deal, then let it be the western ones. Western chisels come at affordable price ranges. 

Again, if you are a professional wood crafter then you should have both. 
Final Word
Now that we have taken you to each corner of this specific topic, you should know which one would suit your work the best. Only you can meet your needs and fill them with the right choice. Hence, finding out the need is the first and foremost thing to do. Then decide which one to buy, a Japanese or western chisel.
Again, you can try out both and inspect which one is more convenient. But do it only when you are aware of the expenses. Hopefully, you will know that each of the chisel types has its own way of building quality and performance ability. None of them will make you regret it.